In the early 1900s Cairo, Nebraska, was home to two financial institutions:  Cairo State Bank (established in 1902) and Farmers State Bank (established in 1910).  In 1930 the two banks merged under the name of State Bank of Cairo while operating under the 1910 charter of Farmers State Bank. As the organization grew and evolved to meet changing needs and technological advancements, its name was changed again in 2007 to Pathway Bank.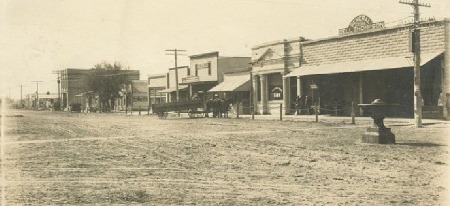 Looking at the southwest corner of High and Medina streets. The former Dell Thompson General Store sat on the corner, with Cairo State Bank next to it. The third building (torn down and replaced by the Ericksen building in 1949) was a post office; these three buildings now comprise Pathway Bank.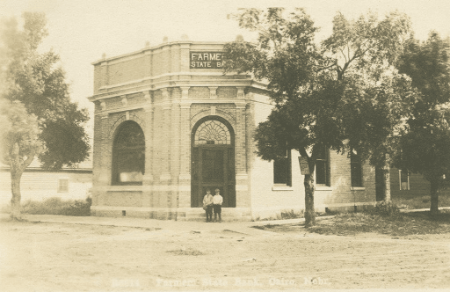 The building that housed the former Farmers State Bank sits on the northeast corner of High and Medina streets, diagonally from Pathway Bank's Cairo location.
---
Growth Along the Path
Pathway Bank has grown from its roots in Cairo to include branches in Ord, Burwell and Grand Island, with our corporate headquarters remaining in Cairo.
1902 – Cairo State Bank was established
1910 – Farmers State Bank was founded
1930 – Cairo State Bank and Farmers State Bank merge into State Bank of Cairo
2005 – Ord branch added in February
2005 – Burwell branch added in December
2007 – Pathway Bank was adopted as the new name
2007 – Grand Island branch added in September
2022 – Renovation of the Grand Island branch completed
2022 – New Pathway logo unveiled

---
Who We Are Now
The mission of Pathway Bank is to be Your Premier Community Bank – providing valuable information and counsel to our customers through employees who are empowered to deliver outstanding service and personalized solutions to help our customers realize their financial goals.
We are committed to upholding personal service while embracing the latest technology.  We are a progressive, vital, financially-sound organization that works diligently to offer the "best of both worlds" – personal attention and state-of-the-art conveniences.  Decisions are made locally by people who understand the needs, challenges and goals of individuals, families and businesses throughout our communities.
With more than 110 years of service, we understand the responsibility and role we play in the neighborhoods we serve.  By reinvesting in our communities through sponsorship and volunteerism, our Pathway family is proud to be here and to help ensure our communities continue to thrive!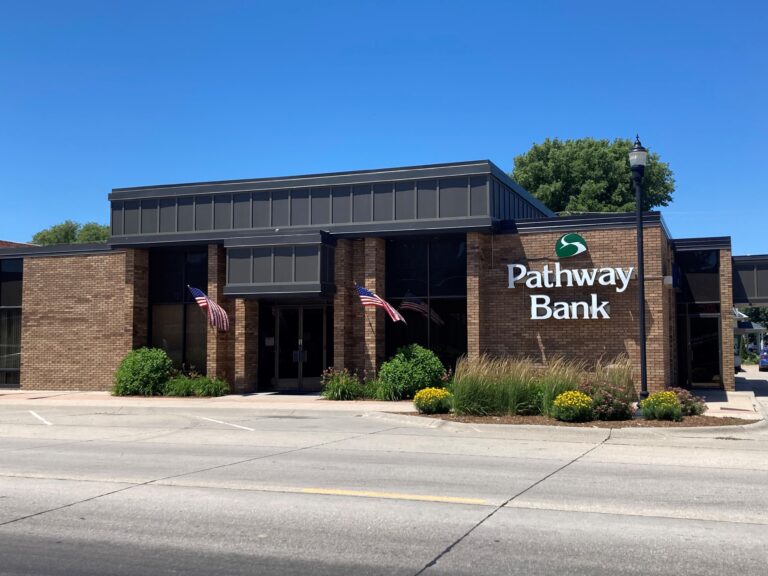 ---
Forging the Path Forward 
Pathway Bank is committed to the communities and customers that we serve. We believe that our opportunity lies in the successful combination of our employees, technology solutions and third-party partnerships. Pathway Bank will continue to seek opportunities in markets that allow us to maintain our uniqueness and respond to our customers' ever-changing needs. Building relationships has always been, and will continue to be, at the heart of everything we do.